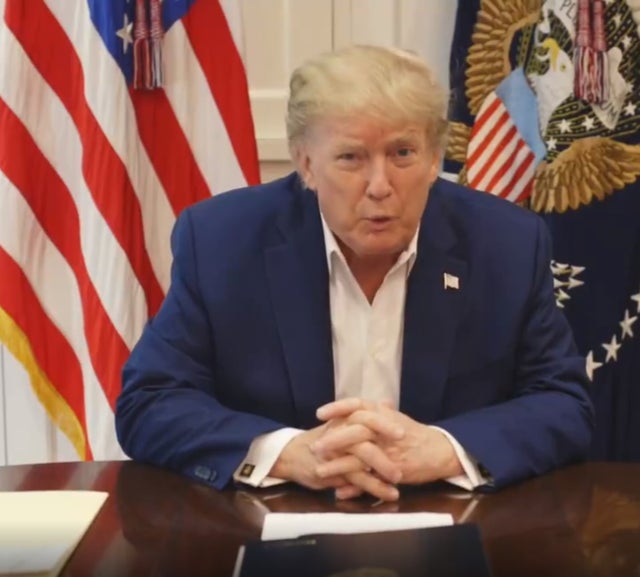 President Trump tweeted a video message on Saturday evening saying he felt "much better".
"Over the next period of a few days I guess that's the real test. We'll be seeing what happens over those next couple of days," he said.
Harvard Medical School emergency physician Dr Jeremy Faust has been following the president's case, and told the BBC the message did not mean the president had recovered.
"He looked a little better than I feared he might. I thought, based on the reports we were hearing all day, that he might look a little more ill. So I was encouraged for him to see him looking as he did," Faust said.
"But this disease can change rapidly. And you can feel good one minute to do a video. And ten minutes later, an hour later, you can feel that you cannot do that."