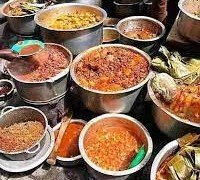 Ekitongole kyóbwanakyewa ekitakabanira omutindo gwémmere ki Centre for Food and Adequate Living Rights nga kiri wamu nákakiiko ka palamenti akavunaanyizibwa ku mmere ka  Uganda parliamentary Alliance on Food and Nutrition security bisazeewo okubaga ebbago lyétteeka erinaalu𝝶amya emmere nébyókulya ebirala byonna ebitundibwa ku nguudo.
Wabaddewo emisomo egyenjawulo okumala wiiki nnamba nga giyindira ku parliament, nga gigendereddwamu okukuba tooki mu mutindo gwémmere eriibwa bannauganda,nékigendererwa ekyókulambika emmere esaanidde okusitula
Ssenkulu wa  Centre for Food and Adequate Living Rights Dr. David Kabanda agamba nti abantu bangi bagula emmere enfumbe nébyókulya ebirala buli webasanze, so ngábantu abagitunda tebamanyiddwa bibakwatako, tewali alondoola mutindo gwabwe nébirala ebigwa mu kkoowe eryo.
Enkola yókufuuyira ebiragalalagala ku mmere nayo esiddwako essira, emmere eyiseeko ennaku etundibwa mu maduuka, némmere etasiddwako bulambe nayo siyakukkirizibwa.
Bagala námalwaliro agali ku mutendera gwa Health Centre III gonna kusibweko abasawo abakugu mu byendiisa, babeere nga basobola okuwa amagezi eri abantu ku ndya esaanidde, naddala endiisa yábaana abato.