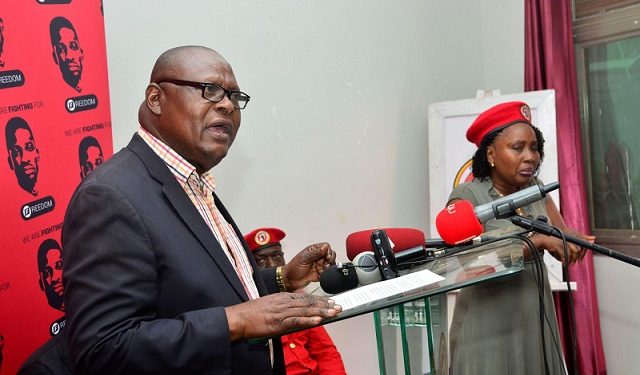 Former National Unity Platform President Moses Nkonge Kibalama has said President Museveni is matchless and a genius.
"I can't compare him to anything or anyone else," Kibalama said.
The controversial former NUP owner made the statements while being hosted on the NBS TV morning breeze on Monday. Kibalama who is very surprised by his current popularity says even though incumbent President Yoweri Museveni comes knocking, he's ready to join him.
However, Kibalama says the threat around him is real as he can't walk freely in his own country. He reveals that he regrets making a political mistake by handing over NUP to Bobi Wine's 'gang.'
"I intended to have people come in and energize the party. I was very hopeful. Weeks later, I come to understand that I teamed up with a gang," says Kibalama
Kibalama says within a week, he had already been sidelined in NUP. Nevertheless he states that in case Bobi invites him back, he will support him.
He added that if Museveni invited him today on his campaign team, he would be ready to support him.
"I am not a free man, if he invited me, I would campaign for him," Kibalama said.
He maintained that he is still part of the opposition and his fallout with Bobi is specifically based on principles.
"Even when Bobi calls me and says here this is what we should have done, I will go back. But for now, I am a free man," he said.
"I would back Bobi Wine for President then. I was sidelined by NUP but I still have a window of reconciliation," he added.
Kibalama contended that opposition has no chance of winning elections since they are poorly funded.
"They need foreign funds, " he said.